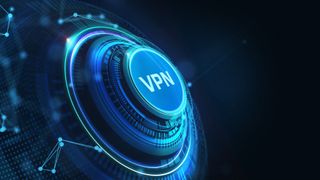 (Image credit: Shutterstock)

VPN use continues to rise, as a record number of users are now embracing the privacy tool – but they might actually be putting themselves at risk.
Research conducted by NordVPN – one of the best VPN services around – has found that while over a quarter of the UK residents surveyed use a VPN, 40% are using free services that may be dangerous and even run by hackers.
The survey, which began in 2020 and had over 150,000 respondents across 18 countries, also found that young men between the age of 25-44 are most likely to use VPNs, whilst Generation Z are more likely to use free services that put them at risk, owing to their lack of disposable income. 
Millennials and Gen Z
73% of VPN users cite the protection of their privacy and avoiding security risks as the main reasons for employing such services, while 27% use them to access content that is blocked in their region of the world. 
NordVPN claims, however, that using free VPN services "could put [users] at risk of having their personal information leaked to cybercriminals, or make them a target for malicious targeted ads."
The UK had one of the highest concentrations of users accessing VPN via free websites, especially those aged 11-25, students and those with low disposable income.
The company also claims that millennial men, who make up the largest cohort of VPN users, "are more likely to be clued up on the cybersecurity concerns of free VPN services."
"The awareness of VPNs is growing because more people care about the safety of the data they post online," said Adrianus Warmenhoven, a cybersecurity advisor at NordVPN.
However, they added that despite this, "usage habits can be better and some people still choose free VPNs over paid ones, while others only use VPNs at work and forget about the importance of a safe internet at home."
Warmenhoven claims that the problem with free services is that they still need to generate revenue, so instead of charging customers, "they often end up tracking and selling user data to third parties, bombarding users with ads, or employing aggressive strategies to get their free users to upgrade to a paid version."
They conclude that "It is important to choose reliable VPN services to make sure you don't pay with your data instead of money. Also, remember that VPNs have many advantages, including browsing privately online, using public Wi-Fi safely, or even saving money on holiday bookings."
Among their tips to stay safe online, which include using strong passwords and malware removal software, Warmenhoven also suggests limiting what information you share on social media, as this can be used against you by threat actors.