You may now re-download Downloader —

Downloader app for TVs "was offline for 20 days, all because the DMCA is broken."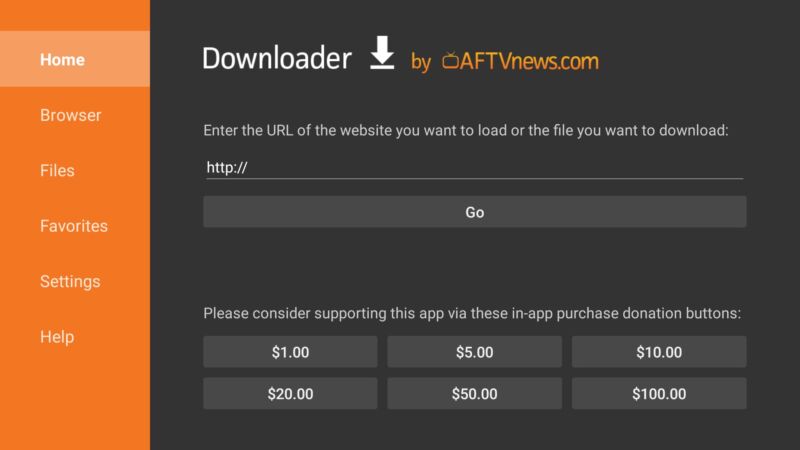 Google has reversed the suspension of an Android TV app that was hit with a copyright complaint simply because it is able to load a pirate website that can also be loaded in any standard web browser. The Downloader app, which combines a web browser with a file manager, is back in the Google Play Store after nearly a three-week absence.
As we previously reported, Google suspended the app based on a Digital Millennium Copyright Act (DMCA) complaint from several Israeli TV companies that said the app "allows users to view the infamous copyright infringing website known as SDAROT." But that same website could be viewed on any standard browser, including Google's own Chrome app.
"The app was removed on May 19th due to the DMCA takedown request," developer Elias Saba wrote in a blog post today. "Instead of recognizing the absurdity of the claim that a web browser is somehow liable for all the unauthorized use of copyrighted content on the Internet, Google took a backseat and denied my appeal to have the app reinstated."
The free app has been downloaded over 5 million times on Google Play and is available on the Amazon app store for devices such as Fire TVs.
In addition to the rejected appeal, Saba filed a DMCA counter-notification with Google. That "started a 10-business-day countdown for the [TV companies'] law firm to file legal actions against me," Saba wrote today. "Due to the app being removed on a Friday and the Memorial Day holiday, 10 business days had elapsed with no word from the law firm on June 6th and I contacted Google to have the app reinstated."
Google made one more mistake, developer says
Saba said he was informed by Google yesterday that "the app was no longer suspended but that now it was rejected by Google due to an invalid data safety form." This was another mistake, according to Saba's blog post:
In yet another example of the Google Play Store's absurdity, Google had determined that my app collected email addresses without declaring so. Since there is no way for my app itself to collect email addresses, and without any additional information or help from Google, I can only assume that Google is referring to the email mailing list signup form on this website, which loads by default in the web browser of the Downloader app.
Fearing that another appeal would be like "argu[ing] with a brick wall," Saba said he "accepted defeat and updated the Play Store data safety form for my app and declared that the app collects email addresses." That means Downloader is now flagged by the Google Play Store as collecting and sharing personal information.
"I assure you, the Downloader app itself does not collect or share any of your personal information," Saba wrote. "Well, unless you plan to file your taxes using the built-in web browser in Downloader because, apparently, once again, what is done in the web browser on the Internet is somehow the fault of my app."
Saba said he updated the data safety form yesterday and that the app was restored today.
"The DMCA is broken"
Saba advised users who sideloaded Downloader while it was unavailable to uninstall the sideloaded version and reinstall the Google Play version.
"The app was offline for 20 days, all because the DMCA is broken with no consequences for people, or TV corporations half a world away, that choose to abuse it for their own benefit," he complained. "While it was only unavailable for about 3 weeks, the app has now lost 47 percent of its active users compared to the day before it was removed."
Google seems to have followed its standard process for complying with valid DMCA requests even though the complaint in this case essentially blamed a web browser for being able to browse the web. As Saba told us for our previous article, "There is no way to view content in the app other than to use the web browser to navigate to a website. The app also doesn't present or direct users to any website, other than my blog at www.aftvnews.com, which loads as the default homepage in the web browser."
In an email response to Ars today, Google said it followed the process set out by the DMCA and "allowed both parties to exercise their options under that law." Google noted that its standard approach is to forward any counter-notification like the one Saba filed to the complainant and wait 10 business days for the complainant to seek a court order or file a claim of infringement with the US Copyright Office Copyright Claims Board.